Telehealth Essentials: Building Your Virtual Clinic
Presented by Dan Kalish, IFMCP May 11th, 2020 1:00 PM CDT
This course is designed for health care practitioners looking for a simple, practical functional medicine approach to building a telemedicine clinic. For those overwhelmed with the complexity of the subject, the online classes present an easy to understand model that can be used for both clinical program design as well as to educate patients. This introductory course shows how to set up a telemedicine practice quickly.
The live sessions will provide a forum for you to get answers to specific questions, and to help overcome any barriers you may experience in setting up your telehealth clinic. They will allow us as a community to come together and share experiences and insights to help you quickly build a vibrant online practice. Your patients need this support right now, more than ever. Starting a virtual practice on your own is overwhelming. Joining a group with highly experienced telemedicine practitioners to coach you will allow things to come together quickly.
This three-part webinar series covers the essentials required to build a telehealth clinic quickly. Focusing on the three P's, Practitioner, Patient, and Practice Dr. Kalish will demonstrate the tools and skills you'll need to develop a telehealth clinic so you can effectively work with your patients' long distance.
Key Clinical Takeaways
"How to get started clinically" explaining exactly what labs to order and how to learn to interpret them, providing the clinical knowledge needed to jump-start your virtual clinic.
"How to get started operationally" with lessons on business operations.
Equipment required.
Software that is intuitive and inexpensive.
Digital office tools that are essential to running a telemedicine practice.
Focus your marketing on existing patients and then expand out from there.
How to transfer to an online delivery format. How to design email follow-up systems that can personalize your patient's online experience.
Building a robust tracking system for labs and supplement sales to ensure patient compliance and the scheduling of follow-up visits.
May 11th, 2020
Session One: THE PRACTITIONER:
Our first session focuses on what you need to do in terms of clinical skills development to create a thriving virtual clinic. We'll review the basic lab tests you can order and have patients do easily at home. We will review how to present labs in the current era with a focus on strengthening immunity, reducing stress, improving sleep quality and in general addressing current patient concerns head-on and show you can help provide solutions to your patients even while brick and mortar clinics remain closed and patients remain at home.
May 18th, 2020
Session Two: THE PATIENT:
The second webinar looks at the patient experience. How to capture the attention of your current patients and direct them to a telehealth solution. We will discuss how to promote yourself to new patients leveraging your existing referral networks. We will look at a full patient cycle, from the new patient intake process through to therapeutic supplement program design and ending with the infrastructure you'll need to set up to capture maintenance supplement program sales through continuity programs.
June 1st, 2020
Session Three: THE PRACTICE:
Our final webinar takes an in-depth look at the virtual Practice. We will present the back end systems you may consider for scheduling and HIPAA compliant email. How to charge patients for lab kits in a way that guarantees they will schedule follow up consultations. Any IT-related questions will be addressed from the best EMR to how to set up your collection process. We'll also discuss virtual dispensaries and the benefits of being able to easily and seamlessly sell supplements and labs online.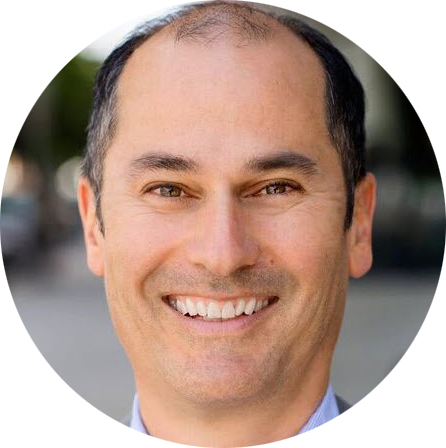 Dan Kalish, IFMCP
Dan Kalish, IFMCP, is the founder of the Kalish Institute, an online training program established in 2006 dedicated to building Functional Medicine practices. He leads functional medicine mentorship courses teaching clinical application and patient communication techniques through a hands-on, case-based approach. In 2017, Dr. Kalish became lead faculty for the Institute for Functional Medicine Practice Implementation Program. Dr. Kalish has authored three books on this subject and is a notable speaker at integrative medicine conferences across the United States.
---