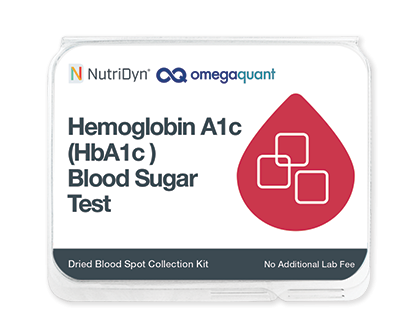 Hemoglobin A1c (HbA1c) Blood Sugar Test
The HbA1c Test measures the amount of sugar (glucose) in your blood.
The Hemoglobin A1c (HbA1c) test measures the percentage of A1c hemoglobin proteins that have glucose attached. The higher your blood glucose is on average, the more glucose there is attached to the hemoglobin A1c protein.◆

Your HbA1c level correlates to and reflects your average blood glucose over the past 3 months. A healthy HbA1c is below 5.7% and above 5.7% indicates chronic elevated glucose and warrants a discussion with a healthcare provider.◆
If you are pregnant, nursing, or taking medication, consult your healthcare practitioner before use. Keep out of reach of children.