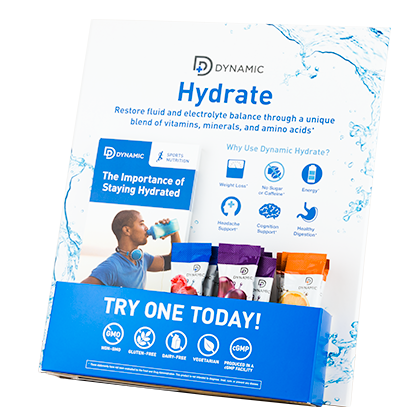 Dynamic Hydrate Display w/ 16 To Go Pkts & Patient Cards
Staying hydrated can make or break athletic performance as a multitude of physiological processes rely on fluid balance and electrolyte availability.
Dynamic Hydrate is a delicious, naturally flavored hydration complex formulated with a balanced profile of key minerals, electrolytes, vitamins, taurine, and carnosine.
There's no easier way to get your patients to find a flavor they love than with our Dynamic Hydrate display. One display holds 12 stick packs plus patient cards!
This display kit comes with 4 each of the following Flavors:
Orange
Blue Raspberry
Grape
Lemonade